At Women Giving Back, our goal is that each woman leaves our boutique with a renewed sense of self-worth, empowerment, and a new wardrobe for her journey.
Explore the three major programs that we offer.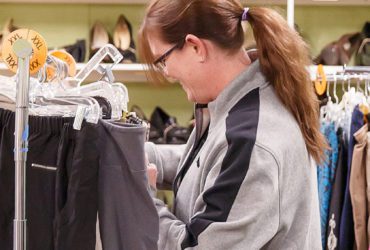 Free Clothing Boutique
Our boutique is filled with quality, gently used clothing, shoes, and accessories for you and your growing children. No price tags or cash registers, it's all free of charge! Volunteers are on hand to help make your shopping experience a memorable one. We are not open to the public so you must have a referral from your case manager or social worker to enter.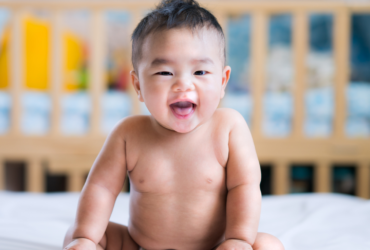 Diaper Assistance
Not having clean diapers can really stink! If you are struggling to provide enough diapers for your children, we can help! We provide a month's supply of diapers, along with baby wipes and period products. Our diaper pantry is our only program where you can apply for monthly assistance yourself.  Click the Get Diapers button below to learn more and apply.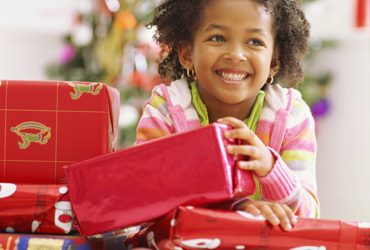 Holiday Gifts for Kids
Our annual Santa's Workshop event provides you the opportunity and alone time to select from thousands of new toys and gifts for your children to bring them joy this holiday season. Volunteer elves are onsite to assist you. We partner with select organizations to receive referrals of qualified families to participate in this event.
---
Information & Resources
If you need immediate financial or other assistance we ask you to please check with County resources where you reside:
City of Alexandria – 703-746-4988
Arlington County – 703-228-7999
City of Fairfax – 703-385-7800
Fairfax County – 703-267-3511
City of Falls Church – 703-248-5005
Loudoun County – 703-737-8300
City of Manassas – 703-361-8277
City of Manassas Park – 703-335-8880
Prince William County – 703-872-7759
If you don't see your county listed 2-1-1 Virginia is a free service that can help you find the local resources you need, 24 hours a day, seven days a week.