Helping Women and Children in Crisis by Distributing Clothing at No Cost
The foundation of everything we do is to ensure women and
children receive the basics in life.
The WGB Store is filled with donated clothing, accessories, shoes and more, for both women and children. Our clients are qualified by their case managers, and are most typically living in shelters or part of a transitional program in and around the Greater Washington DC area.
Our volunteers provide personal service and uplifting interaction in a unique boutique-like atmosphere. We are able to provide compassion, and companionship in otherwise tough situations.
Many clients leave their crises with only the clothing on their backs. We are here to help them restock those basic necessities free of charge. Through generous donations we make sure these women and children have what they need to to rebuild their lives and restore their dignity.
This increased self-esteem leads to an obvious resilience, poise and pep in their steps. They have their own checklist of to-dos and our job is to get them every step closer:
Secure a stable roof over their head
Gain and maintain employment
Become more financially sound to make ends meet; and then some
Apply their experiences and opportunities toward learning tools for their children
We watch them move up and away from the hurdles that once held them back.
70,242 +
hours volunteered.
35,457
women and children served.
$ 4,457,633
in kind value of clothing distributed.
Volunteer
On store days we need volunteers to help clients shop for clothing, restock the racks, provide childcare, check out our shoppers and overall, manage needs much like a retail department store.
Become a personal shopper, coordinate a donation drive; on or off-site (clothing, accessories, shoes, snack packs, diapers and more!), facilitate corporate and community outreach and/or become a sort leader.
We welcome individuals, groups, families, schools/universities, businesses of any size, religious organizations, clubs and more. Children are welcome to volunteer if at least 12 and accompanied by an adult, 15 unaccompanied.
Annual Events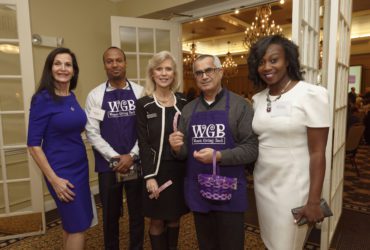 Women's Empowerment Luncheon
Friday, April 1, 2022 | 11am-2pm – Tentatively
Our annual Women's Empowerment Luncheon presented by M&T Bank is held in honor of International Women's Day and an opportunity to recognize the power of women. M&T's inspirational program celebrates the exceptional impact that Women Giving Back, and the thousands of women that support us, are having on women and children in the Greater Washington D.C. area. More details to come.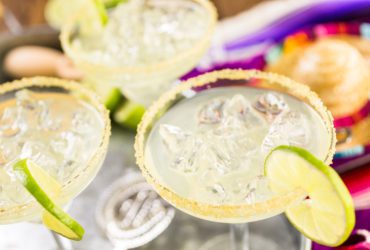 Cinco De Mayo Fiesta
Thursday, May 5, 2022 – Tentatively
Due to COVID-19, we have had to cancel our major Cinco de Mayo fundraiser 2 years in a row. We are optimistic that 2022 the fiesta will be in full swing! Our Cinco de Mayo event is one of our major fundraisers and has helped us sustain all the programs, clothing, and opportunities we offer our clients. More details to come.